Safe and Healthy Environment!!
Deep Cleaning Service In Qatar
Cleanology Qatar is the Leading Top-Rated Deep Cleaning Service Providers in Doha, Qatar. Book Online for Expert Deep Cleaners at Best Prices.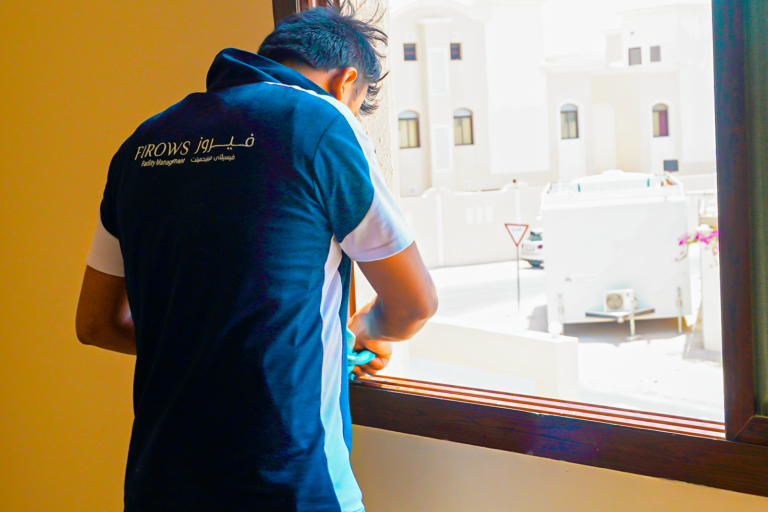 Who is Cleanology?
Cleanology is a distinguished cleaning service provider rooted in Qatar. Our reputation as industry frontrunners is a testament to our unwavering commitment to delivering cleaning excellence.
What makes Cleanology the top choice among cleaning service providers?
Our unparalleled blend of:
1.Five-Star Standards: We are not just about superficial cleanliness but a holistic cleaning experience that consistently goes above and beyond.
2.Trained Professionals: Our crew is a cadre of specialists, armed with the training and expertise to make spaces truly shine.
3.Latest Technology: Merging tradition with innovation, we're always on the lookout for technology that can augment our services.
4. Professional Management: Every swipe, scrub, and sweep is overseen by a dedicated management team that upholds the Cleanology standard of excellence.
 What exactly is deep cleaning, and why is it so crucial?
 Deep cleaning transcends your everyday cleaning. It's a meticulous process, reaching the hidden dirt and grime that regular cleaning misses. It touches every surface, from the visible to the obscure
Which properties typically require deep cleaning?
 While any property can benefit, those that especially need deep cleaning include:
1.     Homes that have been closed for extended periods: Accumulated dust and stagnant air can be harmful.
2.     Offices: A clean workplace boosts productivity and morale.
3. Properties post-renovation: Construction leaves behind debris that needs thorough cleaning.
4. Rented spaces before a new tenant moves in: To ensure a fresh start and maintain the property's value.
What are the benefits of deep cleaning?
 Deep cleaning offers:
1. Health Benefits: It eradicates allergens, bacteria, and pathogens, promoting a healthier environment.
2.  Maintenance: Regular deep cleaning extends the life of furnishings, floors, and fixtures.
3.   Aesthetics: A clean space is visibly brighter, fresher, and more inviting.
4. Peace of Mind: Knowing that even the hidden corners are clean provides mental tranquility.
Who are the experts in Qatar for deep cleaning services?
Look no further than Cleanology Qatar. With a rich legacy in deep cleaning, we're the trusted name when purity and professionalism are paramount.
How can clients reach out to Cleanology?
It's effortless. Just visit our website at www.cleanologyqatar.com. Our dedicated team awaits, ready to transform your spaces with our signature touch.
Your Clients & Employees
Deserve A Clean, Safe and
Healthy Environment!!
We continuously invest in improving our processes, our employees and our relationship with each and every business we serve.