Safe and Healthy Environment!!
Window & Signboard Cleaning
Window cleaning services in Doha, Qatar, are provided by Cleanology Cleaning Service. Windows that aren't sparkling and clean won't make a house or office building look its best, so make sure they are.
Window & Signboard Cleaning
Industrial, retail, commercial, residential, and specialist window cleaning services are offered by Cleanology Qatar Cleaning Company with local knowledge. We are a firm that focuses on delivering solutions and are committed to provide professional knowledge and guidance regarding the best and most affordable window and maintenance cleaning procedure.
Your building's windows serve as your window to the outer world. Give Firows' Cleaning Company the opportunity to improve that image with the gleam of expertly cleaned windows. We have developed and served numerous satisfied clients as a result of our experience and quality sign board cleaning service in Qatar. We are committed to providing the best possible standards in both the nature of our work and the client service we provide.
How often glass cleaning to be done?
Window cleaning should be done twice a year for both indoor and outdoor windows, or more frequently in climates and environments where windows are exposed to salt, traffic smog, weather residue, or excess soil. Depending on how many window panels need to be cleaned, window cleaning is reasonably priced.
Cleanology Qatar
Signboard Cleaning Service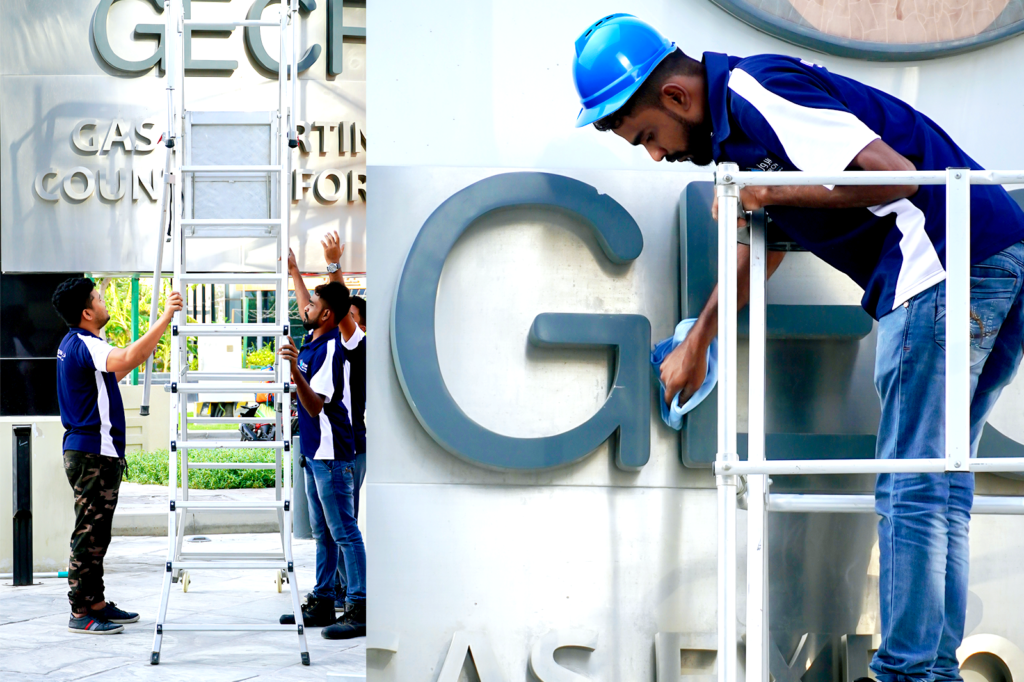 Your Clients & Employees
Deserve A Clean, Safe and
Healthy Environment!!
We continuously invest in improving our processes, our employees and our relationship with each and every business we serve.