Cleaning and Disinfecting Tips for Businesses Affected by Coronavirus (COVID-19)
Cleaning and disinfecting your business is critical to protecting employees, customers, and the community from the spread of coronavirus (COVID-19). The CDC has released guidelines on how to clean and disinfect your business, and we've summarized them here.
The symptoms of COVID-19 can range from mild to severe. The most common symptoms are fever, fatigue, and dry cough. Other symptoms include shortness of breath, aches and pains, sore throat, nasal congestion, and runny nose. In severe cases, the virus can lead to pneumonia, which can be fatal.
Businesses are responsible for ensuring the cleanliness and disinfection of their premises. There are many ways to clean and disinfect, but the most important thing is to use the right products and procedures for your particular business. There are a few different types of products that can be used for cleaning and disinfecting. For example, you can use bleach, quaternary ammonium compounds (QACs), or hydrogen peroxide. You'll also need to use the right procedures for your particular business. For example, you may need to clean and disinfect surfaces more often in high-traffic areas. Cleaning and disinfecting your premises is a vital part of running a business. By taking the time to do it right, you can help keep your customers and employees safe from illness.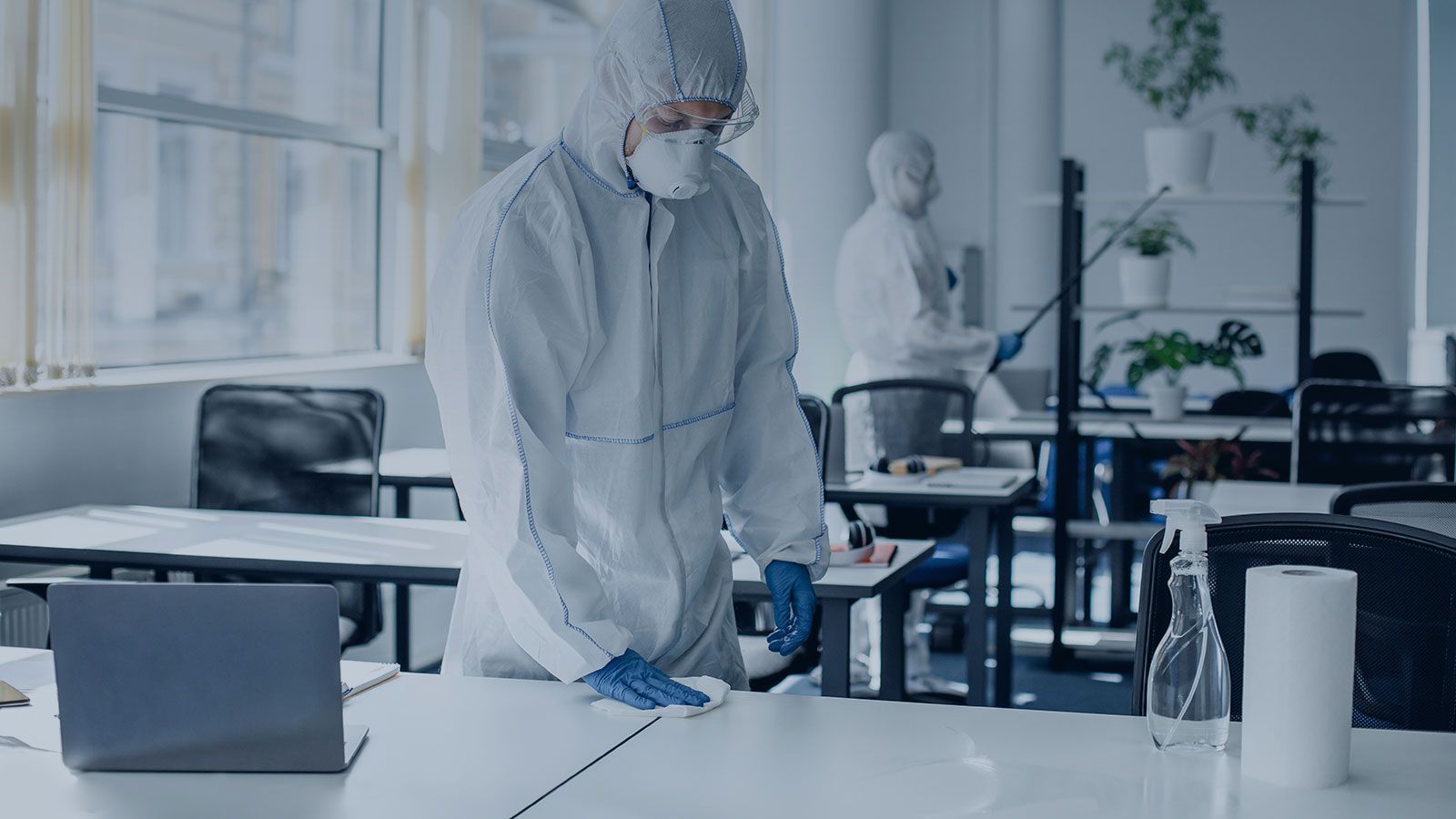 New Cleaning Offers
Mop all hard-surface floors
Clean and disinfect breakroom
Clean and disinfect bathrooms
Empty trash and replace liner
Vacuum and Disinfect floors
Cleaning and disinfecting are important steps that can help prevent the spread of germs. Here are a few tips to keep in mind when cleaning and disinfecting:
-Wash your hands often with soap and water for at least 20 seconds, or use an alcohol-based hand sanitizer.
-Avoid touching your eyes, nose, and mouth with your hands.
-Cover your cough or sneeze with a tissue, then throw the tissue in the trash.
-Clean and disinfect surfaces that are often touched, such as doorknobs, light switches, countertops, and handles.
-If surfaces are dirty, they should be cleaned using a detergent before being disinfected.
-Disinfectants should be used according to the instructions on the label.
By following these tips, you can help reduce the
There are a variety of things businesses can do to help protect employees and customers from the spread of infection. Implementing some of these measures can help businesses stay open and keep people safe. – Require employees to wear face masks and maintain social distancing – Encourage employees to stay home if they are sick – Offer paid sick leave – Sanitize common areas regularly – Limit the number of customers in the business at one time – Place signage throughout the business reminding people to practice social distancing – Install plexiglass barriers at check-out counters or other areas where social distancing is difficult to maintain
We are the top service company in Doha, Qatar. We offer professional cleaning services for both commercial and residential properties. Our team is highly trained and experienced, and we use the latest cleaning equipment and techniques. If you are looking for a reliable and affordable cleaning service in Doha, call us today.